Attorney JASON EPSTEIN
What Our Customers Say:
"I was referred to Jason Epstein, with high regard, from a coworker after an auto accident. All my stress was put to rest after my first meeting with Jason when he told me not to worry about anything but getting healed up and to let him handle the rest. I was always informed promptly on any changes or updates in my case and was never not able to reach him on the phone if I had any questions. He is truly a good guy and I never felt like I was being talked down to. As for my case he got me every penny I deserved and more. I would have no hesitation to recommend his services for friend or family or to anyone in need of a ethical, honest, and hard working lawyer."
Justin T., Federal Way, Washington (rated 5.0) Read more
About Jason Epstein: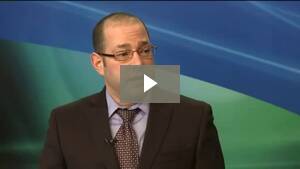 Jason Epstein has been dedicated to representing injured people since his first law firm position in 1999. A Seattle native, Jason received his undergraduate degree in Philosophy from the University of Southern California in 1995, and his Juris Doctor from Pepperdine University, School of Law in 2001.
After graduating from Pepperdine, Jason moved back to the Seattle area and opened his own law firm focusing on protecting the rights of the injured. Jason next took a position as an associate attorney with the Law Office of Robert B. Kornfeld. While with Mr. Kornfeld, Jason represented seriously injured people and victims of catastrophic medical malpractice. Jason joined the Wiener & Lambka team in 2004 where his focus remained helping those who had been injured achieve full recoveries.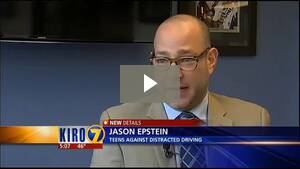 In 2006, Jason joined Graham Lundberg and Peschel as an associate attorney. Jason has continued to limit his practice to representing victims of injuries. Jason was offered a full partnership in Premier Law Group, PLLC in June of 2007 and accepted the position. As a partner, Jason is able to offer the highest level of legal representation to those clients whose cases he accepts.
Jason is a member of the American Bar Association, the Washington Bar Association, the United States District Court for the Western District of Washington, the American Trial Lawyers Association, The American Association of Justice, and the Washington State Trial Lawyers Association. Jason has also completed Gerry Spence's Trial Lawyers College, a certificate in Alternative Dispute Resolution from Pepperdine University, Guardian Ad Litem training through King County Superior Court, and the Trial Advocacy Skills program through the National Institute of Trial Advocacy. Jason has been a frequent speaker to other attorneys on a variety of topics.
Jason is also the founder of Teens Against Distracted Driving, a non-profit that raises awareness of the dangers of texting while driving. Jason lives on the Eastside of Lake Washington with his wife and children. In his spare time, Jason enjoys spending time with his family, exercising regularly and taking in the great outdoors.
Jason has received numerous accolades and awards, including:
| | |
| --- | --- |
| | US – Leading Employment Lawyer of the Year, Jason Epstein, Premier Law Group |
| | After a rigorous selection process, Jason was named a Super Lawyer in 2014, 2015, and 2016 by Super Lawyers Magazine. |
| | Jason was named one of the Top 100 Trial Lawyers by The National Trial Lawyers for three consecutive years (2016-2012). |
| | Jason was awarded Top 40 Under 40 by the The National Trial Lawyers in 2013 and 2012. |
| | Jason has been rated 10.0 "Superb" on Avvo, a website that connects injury victims with attorneys and allows former clients to review their lawyers. |
| | Jason received an AV Rating (Highest Possible Rating) "Preeminent" from Martindale-Hubbell for four years (2016-2010) based on a rating by his peers. |
| | Jason was awarded Rising Star by Super Lawyers Magazine for five consecutive years (2013-2009). |
| | The American Society of Legal Advocates named Jason among the Top 100 Lawyers in Washington in 2014. |
| | The Washington State Association for Justice presented Jason with a Certificate of Appreciation four years in a row (2011-2008). Jason is an Eagle Member in good standing. |
| | Jason is a member of the Million Dollar Advocates Forum, which is exclusively limited to attorneys who have won million dollar verdicts and settlements. |
Want more information? Order these free books by Jason
Jason is the author of numerous books for the average consumer looking to give their case the best possible chance. Drawing upon years of experience and hundreds of cases as a Seattle personal injury attorney, Jason has compiled his knowledge into a series of easy to read guides to getting the best possible result for your case, and finding the lawyer that is right for you (if you even need a lawyer at all). These books are available for free to all residents of Washington State and can be ordered by following the links below.
The Truth About Washington Auto Accidents
The Truth About Washington Motorcycle Accidents
The Truth About Buying Washington Auto Insurance
The Shocking Truth about Lawyer Advertising
More Books…